See on Scoop.it – Journalism and the WEB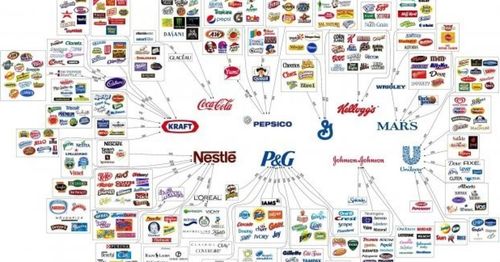 Ten mega corporations control the output of almost everything you buy; from household products to batteries. But it gets even crazier who when you see who controls the money.
Rodrigo Mesquita's insight:
tem mais: Nas últimas décadas, 90% dos meios de comunicação passou a ser controlada por apenas seis empresas, contra 50 em 1983.
mais ainda: 37 bancos se fundiram para se tornar apenas quatro – JPMorgan Chase, Bank of America, Wells Fargo e Citigroup em pouco mais de duas décadas, de acordo com este mapa Federal Reserve.
10 maiores instituições financeiras do país mantêm 54% dos nossos ativos financeiros totais; em 1990, eles mantinham 10%. Como MotherJones reportou, o número de bancos caiu de mais de 12.500 para cerca de 8.000.
See on www.policymic.com